HYDRAFACIAL Treatment
Exfoliating,Extracting,Hydrating,Antioxidant
Price: $80-130
HYDRAFACIAL Advanced treatment/DB Peptide
Price: $180
HYDRAFACIAL Decollete Treatment/Acid peel
Price: $60
HYDRAFACIAL Lip Treatment
Price: $25
We offer free consultation!

What is the HydraFacial Treatment?
HydraFacial treatment uses a specially shaped spiral tip which exfoliates and removes impurities along with applying various serums that cleanse, hydrate and provide antioxidant infusion during the treatment process. The treatment is soothing, refreshing, non-irritating and immediately effective.
Diamond Peel Microdermabrasion
Time: 45 minutes
Price: $85
We offer free consultation!

What is Diamond Peel Microdermabrasion?

A Diamond Peel is a crystal free microdermabrasion. During this procedure, a state of the art diamond cut hand piece with a sandpiper like surface will be used to gently remove the dead skin and debris on the outer layer of your skin leaving smoother, cleaner, and brighter skin. The Diamond peel is safe, effective, gentle, clean, and will not leave any residue on the skin, and allows you to see exactly how much dead skin and debris is removed.
Anti-aging Facial Treatment
Time: 60 minutes
Price: $70
We offer free consultation!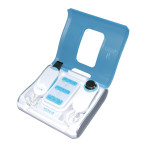 What is Anti-aging Facial Treatment?

Skin ages faster when dry and lacking nutrients and loses its ability to absorb the necessary nourishment as you age, resulting faster aging process. Anti-Aging facial treatments use products and techniques designed to help you nourish your skin with the help of modern technology, slowing the aging process and brighten skin by providing nourishment to the reduce wrinkles.
Express Facial Treatment
Time: 30 minutes
Price: $39
We offer free consultation!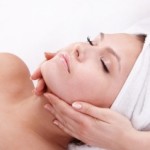 What is Express Facial Treatment?

The Express Facial Treatment is excellent getaway for busy scheduled beauties giving the same quality as any other skincare treatment, providing cleansing, exfoliating, mask and moisturizing procedures leaving your skin feeling fresh.
Basic European Facial Treatment
Time: 60 minutes
Price: $60
We offer free consultation!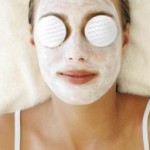 What is European Facial Treatment?

The Basic European Facial Treatment will purify and rejuvenate your skin and suitable for all skin types. This traditional European facial treatment is followed by cleansing, steam therapy, relaxing massage, extraction, gentle exfoliation, and the application of a masque customized for your skin type.
Acne Facial Treatment (Deep Cleansing Facial Treatment)
Time: 60 minutes
Price: $60
We offer free consultation!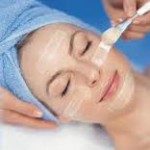 What is Acne Facial Treatment?

Acne facials or deep cleansing facial is recommended for clients prone to oily or skin with acne or for those with uneven complexions .Both men and women can take advantage of the benefit of acne/deer cleansing facials which generally incorporate a combination of thorough steaming, deep cleaning facial extractions to remove pore clogging sebum, and a variation of a healing mask and moisturizer
Facial Treatment for Men
Time: 60 minutes
Price: $60
We offer free consultation!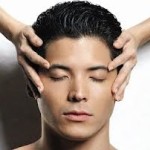 What is Facial Treatment for Men?

Facial Treatment for Men is specifically formulated to male needs, which are often shaving related such as razor burn, or other conditions like skin sensitivity and dullness.

Back Treatment
Time: 60 minutes
Price: $60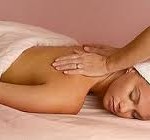 What is Back Treatment?

This treatment focuses on your back side/hard to reach areas. Brushing and scrubbing impurities in hard to reach areas is included in the service. Also provides a mini massage and mask cleanse and relaxation.

Feet&Hands
Time: 60 minutes
Price: $55

What is Reflexology?

Reflexology is a therapeutic method of relieving pain by stimulating predefined pressure points on the feet and hands.

Full set
Price: $130
Partial set
Price: $60
Refill
Price: $15




Excess hair removal treatments for both normal and sensitive skin.
Face $25
Lip $15
Underarms $35
Eyebrow $15
Bikini $35
Brazilian $65